Painting the Miniature Model of the C8 Corvette
The model has been prepared and is ready for paint. The paint goes on in three layers, primer, base, and clear coats. The paint used is touch up paint in spray cans and should be a good match to the original Caffeine of my car. This paint was water soluable and layers needed to be applied before the previous coat was dry in order to improve adhesion.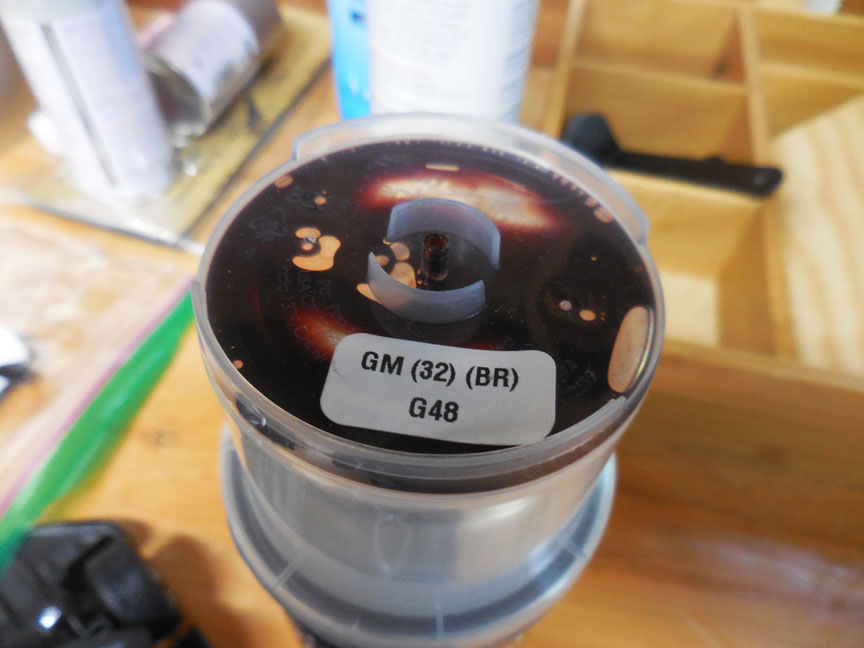 This is the lid of the touch up paint with the paint code for Caffeine.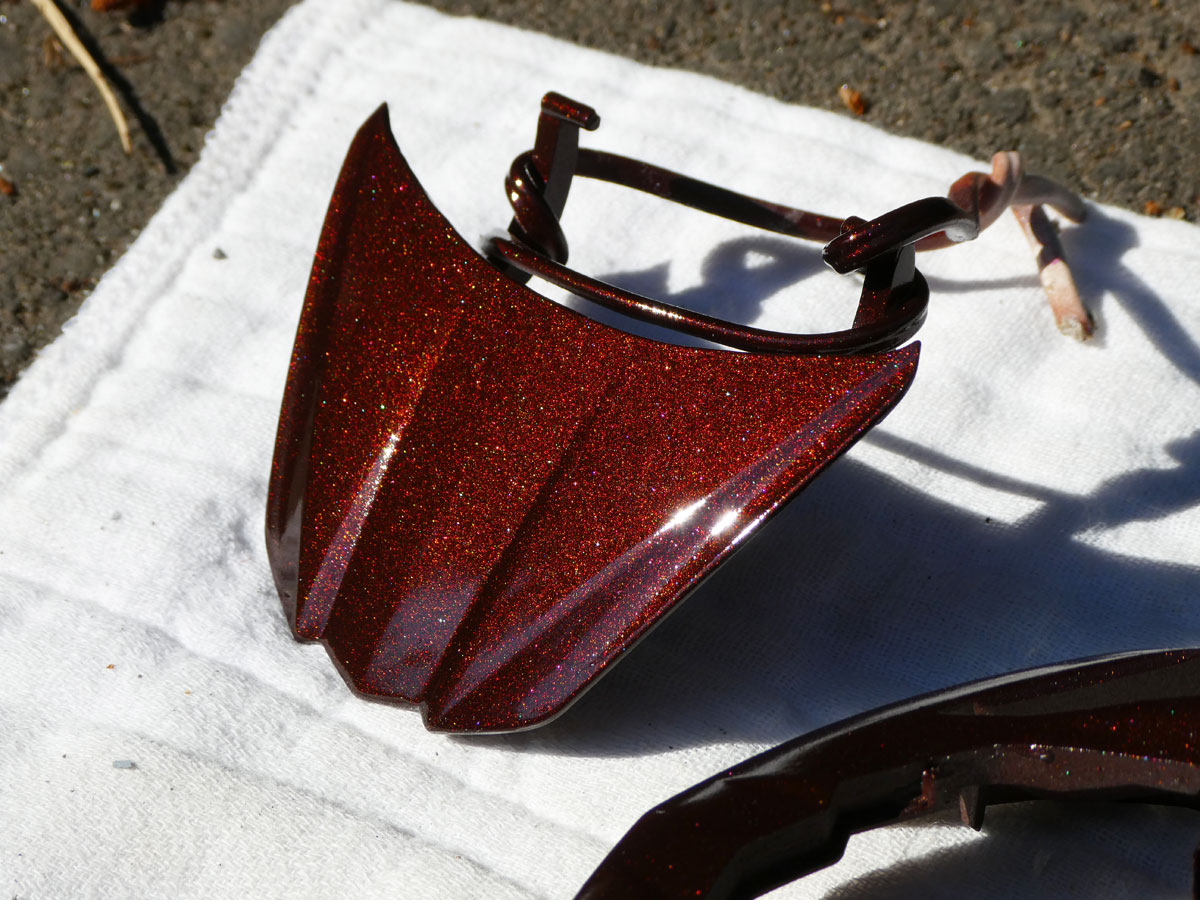 Here is the front lid with all coats of paint.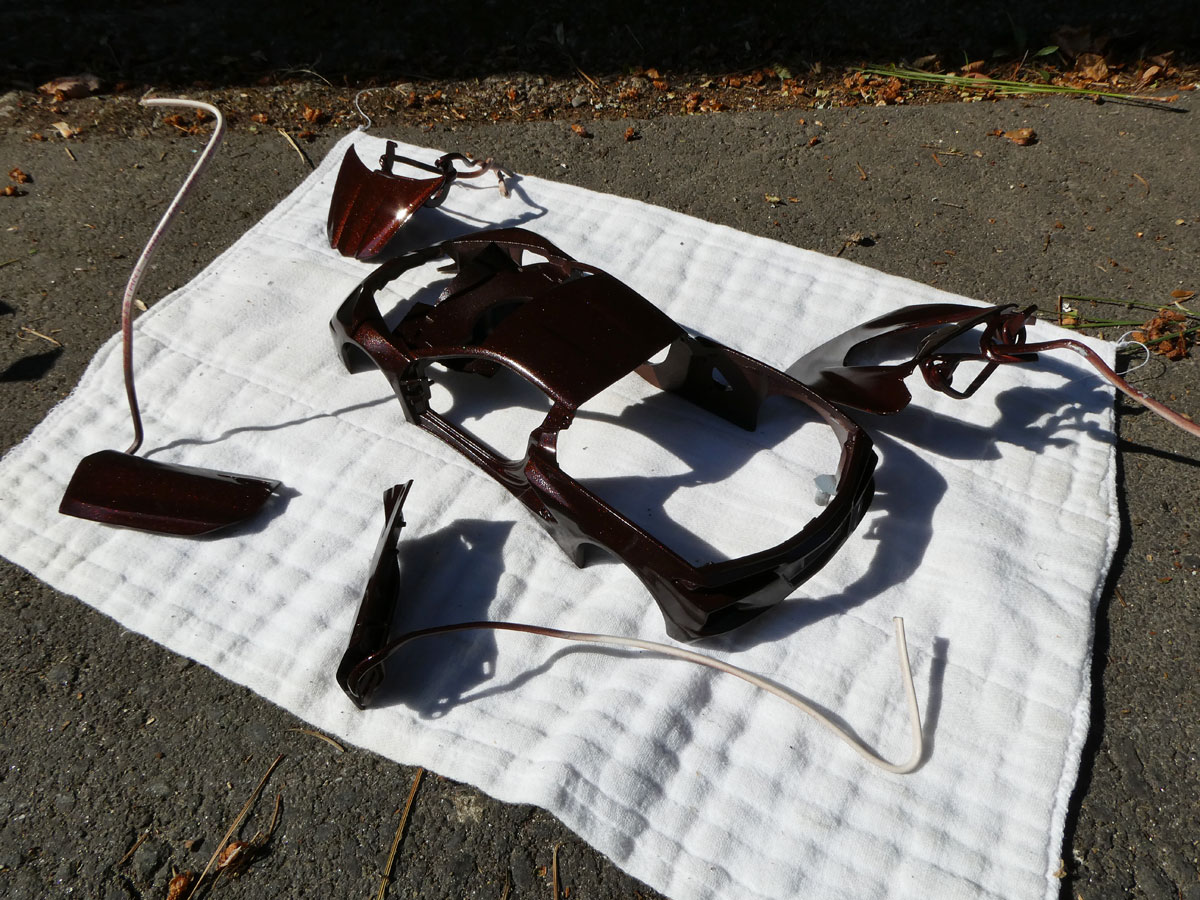 Each painted part was first attached to a wire holder. The part could be held during spraying and then hung to dry.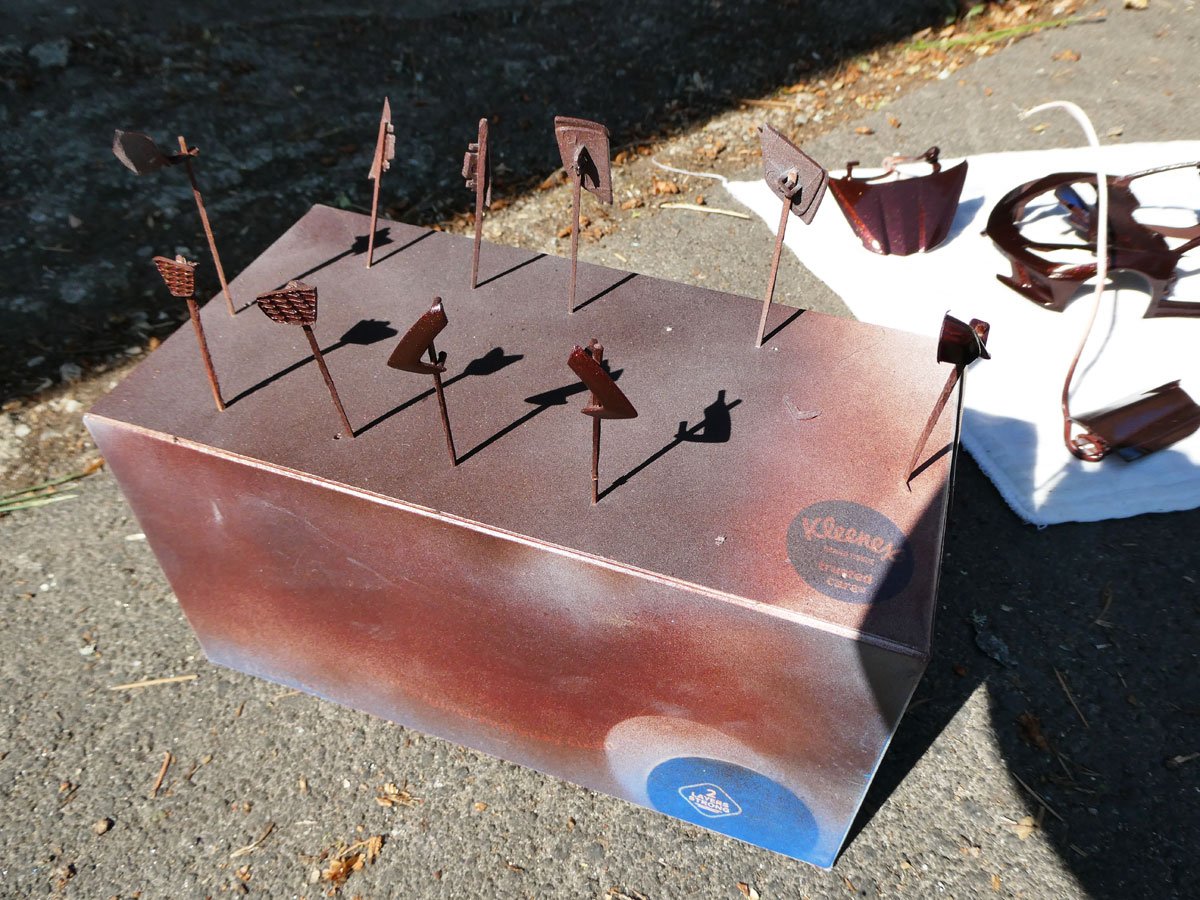 Each trim piece was glued to a tooth pick and placed into holes in a box. White glue was used and could easily be removed.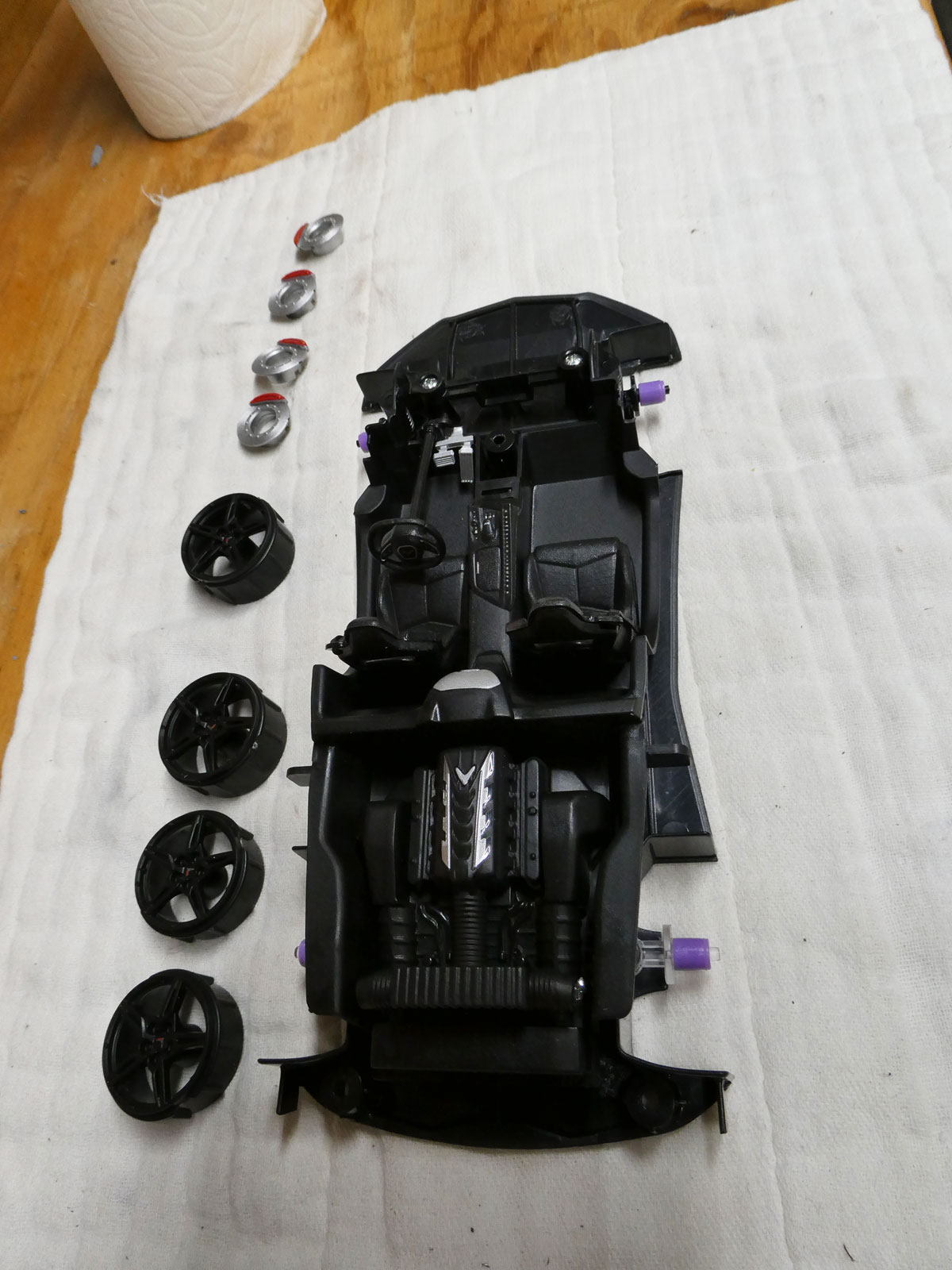 These parts needed additional paint, but not body color. The wheels need to be painted silver and the red calipers on the brakes need to be painted black. I will also detail some of the radiators, adding some dry brush silver to make them more realistic. I will add color to the lights on the mirrors, center caps on the wheels, and other areas on the final car.
And now for my sad tale. I was unhappy with the paint on the main body and so decided to do it again. I used paint remover to get back to the bare metal but this ruined the filler on the body seams and it ruined the plastic trim. I purchased a second model for spare parts and started over again. The good news was the second model did not have the aero pieces like the first and so it reduced some of modifications required to make the model look like my car.