Photo Booth Camera with Geneva Stop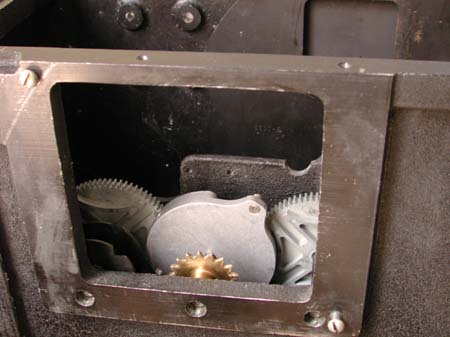 (mouse over the buttons to see the steps or "PLAY" to see the animation)
Geneva gears and drive pin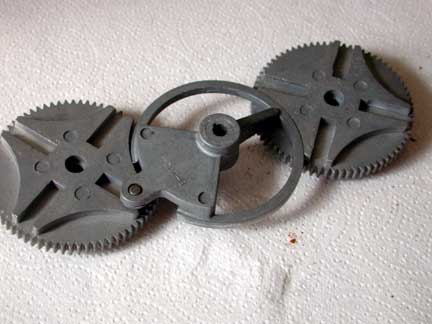 The center circle is driven by the motor. This causes the pin to rotate in a circle.
Note how the drive pin is entering the slot on the left gear. Also note how the right gear is prevented from turning because of the circumferance of the framework on the driven part, and this is called the stop.
The Geneva mechanism turns rotary motion into intermitant motion.