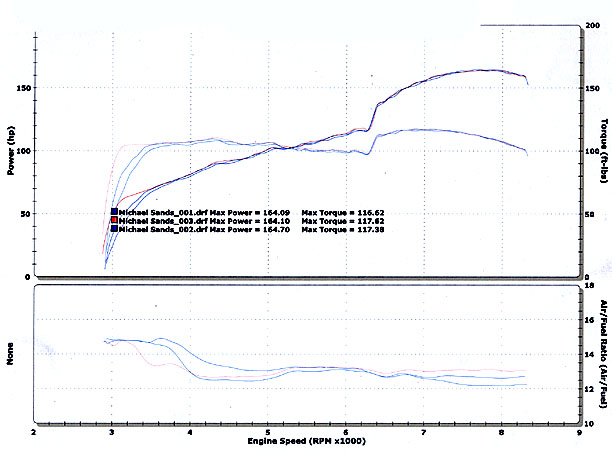 Dynamometer Run
ForcedFed (Modacar Accessories) is planning on making aftermarket parts for the Lotus Elise. Brett at ForcedFed offered to put my Elise on the dynamometer. I used this information to determine the correct shift points.
My car makes 164 horsepower at the rear wheels and 117 foot-pounds of torque.
Air / Fuel ratio varies between 14.5 at low rpm to 12.5 at high rpm.
Temperature was 75 F.
The runs are extremely consistent.
The dynamometer was a Dynojet 248C running version seven of the software.