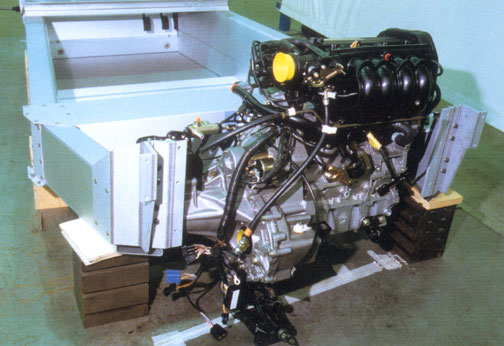 Rover K-Series from the MG-F mounted in the chassis.
Engine Variations in the Lotus Elise
The Lotus Elise started with the Rover K Series engine. Lotus eventually started modifying the engine to suit their specific applications, eventually supplying the engine in 120, 135, 156, and 190 horse power variations.
In 2004, Lotus modified the Elise for the American market and installed the Toyota 2ZZ-GE, 1.8 liter, variable lift and timing engine.