Miscellaneous Information about the Lotus Elise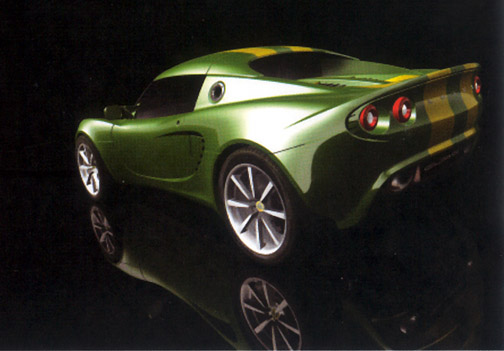 Shop manual - The first shop manual from Lotus contains a wealth of diagrams and information. Some sections are available for download in Adobe Acrobat (pdf) format.
pdf library - brochures, shop manual chapters
proActive - official newsletter of Lotus Engineering
Dynamometer Chart - my Elise rear wheel horsepower
Shift Point Calculations - the torque and speed in gears are charted and the graph shows the shift points.
Engine Control Unit Data - a dump of engine information from my car at 1000 miles
Strategic Partners, Lotus also provides design consulting and has used the technologies provided in the Elise to help promote the expertise of the consulting engineers
Bob Lutz, with some thoughts about how to design and build cars.
Nick Adams was the original project manager for Croft, the Elise and Exige as we now know them. He races a vintage Lotus 23.
Rumours about the Lotus
Michael Sands and a trip report from Los Angles and the introduction of the Lotus Elise to America
Jeff has some engine thoughts.
Toyota Power for the New Elise, even perhaps motorcycle power
Initial rumors about the Elise in the United States
Another Rumor of a V6
An Elise is developed with a motorcycle engine
John O'Rear makes a case for bringing the Elise to America
Custom Google Search
Use this Custom Google Search to find out more about the Lotus Elise.