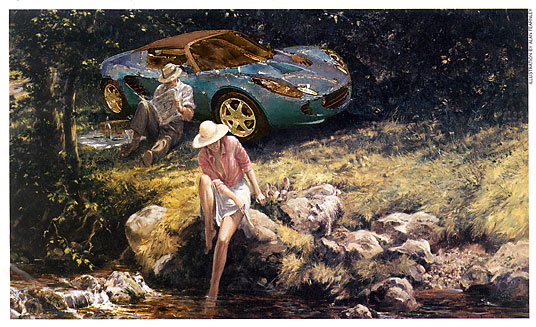 Pictures of Lotus Elise, Both Federal, Mk1, and Mk2
(pages below are indexed thumbnails which link to a full size picture)
The picture albums on this site used to be searchable on particular car, series, year, and other parameters For those familar with technogoy, it used PHP and MySQL. When moving the website to Amazon Web Services, it was easier to remove the PHP requirement and use plain HTML and CSS. Images are small, a result of creating the website when bandwidth was slower.
Real Cars
Andrew took some amazing pictures of his early Exige.
Early Elise press pictures
Modified Lotus Elise with Audi engine
Pictures from EliseTalk forum
More Pictures from EliseTalk forum
PIcking up my new Elise
First trip up the Pacific Coast Highway
Pictures of my Elise
Pictures added in September 2004
Pictures aded in October 2004
Pictures added in June 2005
Pictures added in October 2005
More pictures add in October 2005
Nice Lotus pictures
Nice Lotus pictures two
More Rogues Gallery
Technical and Information Pictures
Press and Design pictures from Lotus
More Press and Design pictures from Lotus
Lotus pictures of early Exige and others
Los Angeles Auto Show introduction of the Elise to America
More pictures from the LA Auto Show
More pictures from the LA Auto Show
Assembly pictures
Design Studio pictures
Engineering pictures
Patterson pictures
More press pictures
Race Pictures
My first autocross
Early FIA Lotus Elise race car
Race Car pictures including S1 and 411
---
My apologies to Alan Feinnley and Road and Track. The wonderful image above originally contained a Jaguar XK-120. I replaced it with a picture of an Elise I took at the LA Autoshow using Photoshop.