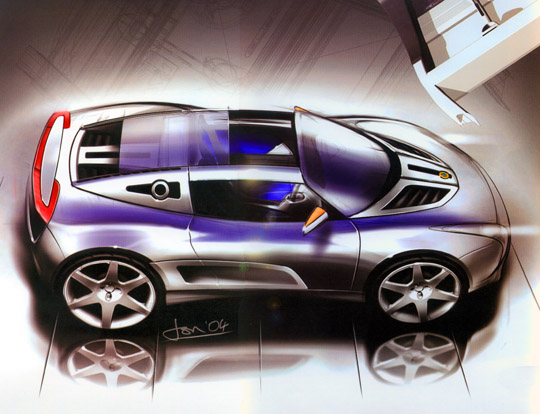 The Lotus Elise inherits a culture based on the history of Lotus itself. The car is so different that it has started to attract a new generation of sports car owners and so is adding a new chapter to Lotus. This is evidenced by the coverage and tremendous passion expressed by the press. In addition, Lotus adds its own expression in the forms of press releases and a newsletter directly from Lotus Engineering. Finally, much can be learned about the car by reading the shop manual.
All these combine to provide information on the Lotus Elise and attempt to provide insight into the character and culture of the car.
Information Table of Contents
Magazine Articles - Magazine articles are primarily from the British Press. Only recently has the American press started covering the Elise.
Press Releases - Lotus and various suppliers have released information to the press from time to time, both in printed form as well as electronically. Includes brochures.
Technical Articles - Various technical articles appear from time to time, explaining in more depth various aspects of the car.
Miscellaneous
shop manual - The first shop manual from Lotus contains a wealth of diagrams and information. Some sections are available for download in Adobe Acrobat (pdf) format.
pdf library - brochures, shop manual chapters
proActive - official newsletter of Lotus Engineering
Dynamometer Chart - my Elise rear wheel horsepower
Shift Point Calculations - the torque and speed in gears are charted and the graph shows the shift points.
Engine Control Unit Data - a dump of engine information from my car at 1000 miles
Strategic Partners, Lotus also provides design consulting and has used the technologies provided in the Elise to help promote the expertise of the consulting engineers
Heating, Ventilation, and Air Conditioning, from an article that appeared in Lotus Life.
Contributions
Contributions to this section of the web site are gratefully accepted. Technical articles are especially welcome.