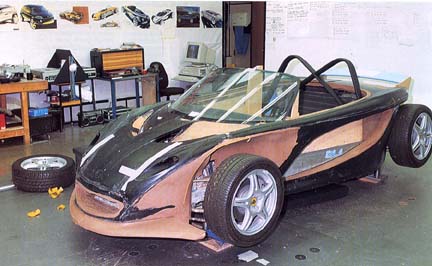 Rare Necessities
Inside Story Lotus 340R
The critics said it would never happen – but Lotus's radical 340R is going into production with very few modifications form the original concept.
0verwhelming demand from enthusiasts has spurred Lotus to put its ground-breaking concept roadster, the Elise-based 340R, into production later this year.
The car, which Autocar staffers helped design last year, aims to provide keen drivers with an even more singular driving experience than the Elise. Weighty non-essentials such as side windows and doors are junked and an even lower, lighter, racier shape is adopted.
Seventy keen 340R buyers have already parted with deposits of L3500 each - 10 per cent of the pan-European price - to reserve early cars, and Lotus dealers are also believed to have dozens more customers who have paid L1000 just to ensure they're on the list.
The 340R will be a rare Lotus: only 340 will ever be built, in a three-month run beginning in November, with the first cars reaching owners before Christmas.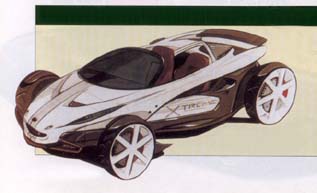 Since its debut in the pages of Autocar last July, and in threedimensional form at the British Motor Show, much under-skin work has been done on the 340R inside Hethel. The car has been developed aerodynamically, its front crash structure has been improved and much more work has been done to solve design hurdles such as the lights, exhaust and interior details. The car is powered by a tuned, 170bhp version of the Rover K-series 1.8-litre engine, with five-speed close-ratio gearset.
The car now has a two-blade front wing, both to cut the front end lift Lotus engineers discovered in the wind tunnel and to reduce so-called "entrapments" between the body and cycleguard-clad wheel. There have been adjustments to the body side heights (Lotus has discovered that a stray truck design regulation requires it to provide the car with a body-side step) and to the length and height of the engine cover, for aerodynamic purposes. But an observer's overall impression is that the car has changed very little from the motor show model that sent enthusiasts reaching for their chequebooks.
"We've tried hard not to change the car's essential nature," says Russell Carr, who penned the original. "People who are in the market for cars like these hate to see show cars corrupted. Of course, we've had to fix some things. We pushed our luck a bit with the dimensions of the show car's screen, so we've had to extend that, and making the rear wing higher helps us pass the driveby noise regulations, of all things. And we've had to expand some of the vent sizes, too. But we find most people can't easily tell the showroom version from the original, which is what we aimed for."
According to Lotus's marketing men, buyers are having no trouble distinguishing between the versatile Elise and its harder-edged cousin. One couple have already ordered one as a race car, to live alongside their standard Elise. But Lotus Cars MD Graham Peel has no illusions about the car's role in Lotus's long game. "The 340R could never be a mainstream model for us," he says, "but it's a fascinating project which pushes Lotus to a new extreme. When it's finished, we'll move on to something just as exciting - but completely different." 0

Autocar 5 May 1999