Lotus Elise: Autocar Article
The Man Steering the New Lotus
Autocar
February 4, 1998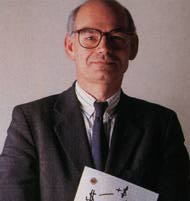 It comes as a surprise to discover that Chris Knight, Lotus's new chief executive, is not a flamboyant man. After Chapman, Kimberley, Wickens and Artioli, the sight of so obvious a professional businessman sitting, white-shirted, behind the big desk at Hethel seems rather out of character.
You can't argue with the logic of Knight's appointment, though. He was formerly the chairman of Shell in Malaysia, a job which brought him into regular contact with Proton bosses, who offered him the position at Lotus. The immediate objectives at Hethel are quite simple, says Knight: it needs to generate a good return for shareholders and to promote Lotus as a source of high technology for Proton's own cars.
Trouble is, the rules have changed. Like others in Asia, the Malaysian economy is in trouble. The domestic market for Proton cars has shrunk, and the company's appetite for speculative investment in the far-flung UK is much reduced. Knight is properly concerned, but his bottom line feeling is calm optimism.
"Both of our divisions can grow," he says. "Tough times for car makers aren't all bad for consultants. Companies tend to out-source work because we're cheaper.