Lotus Position: Comparison of all Lotus 111 Chassis Cars
photography by Nathan Morgan
driver Julian Bailey
Top Gear, June 2004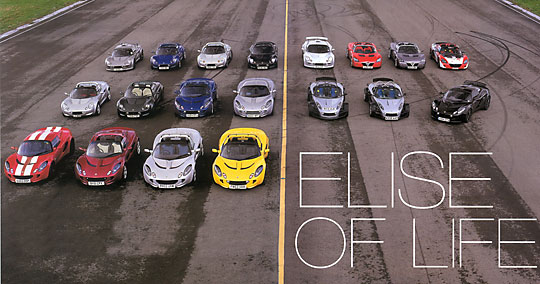 We can get a bit annally retentive here at Top Gear, but this month we've excelled ourselves. With the launch of the Exige, we got to asking what is the best Elise variant ever, including the Vauxhalls,. After roping in 19 cars and an ex-F1 driver, we had our answer.
---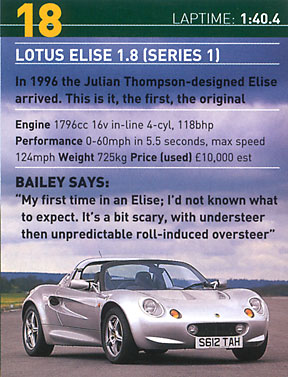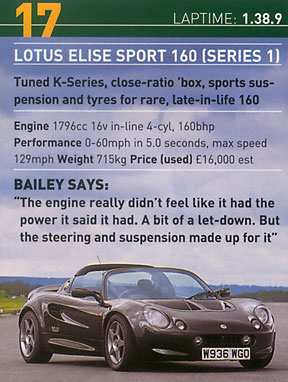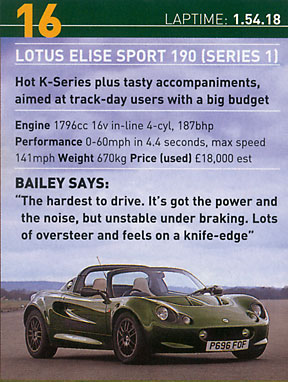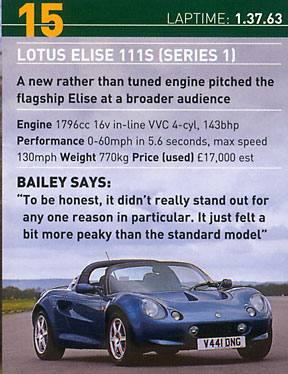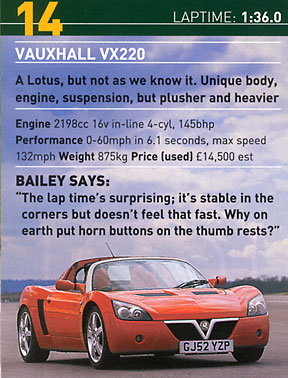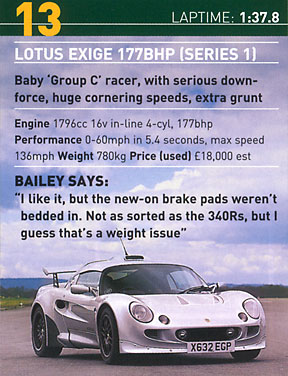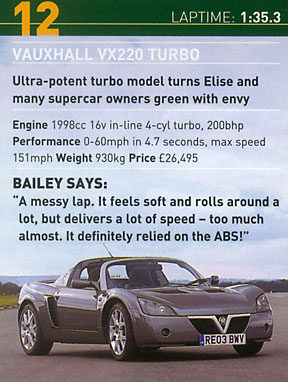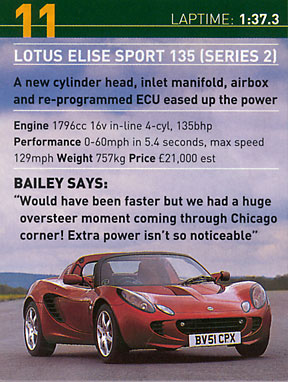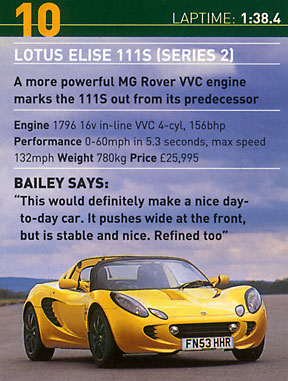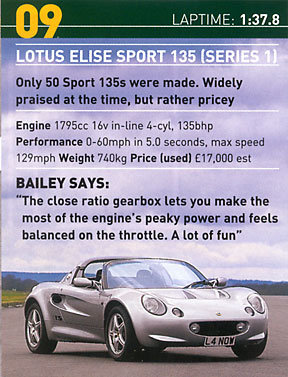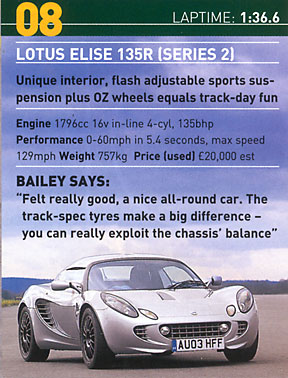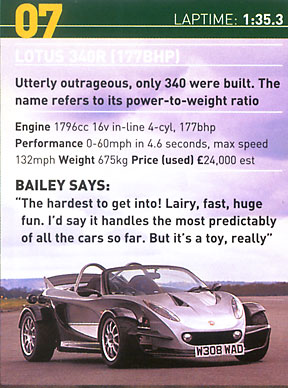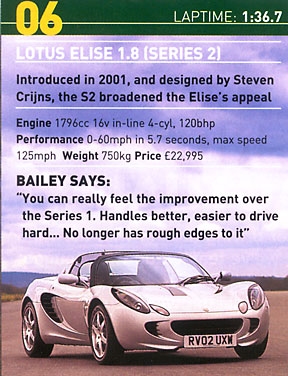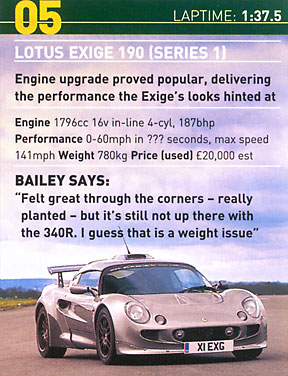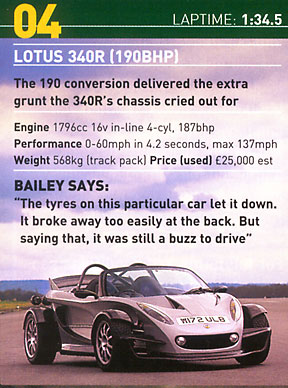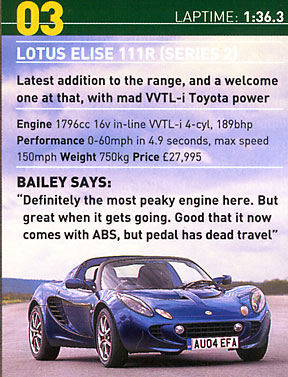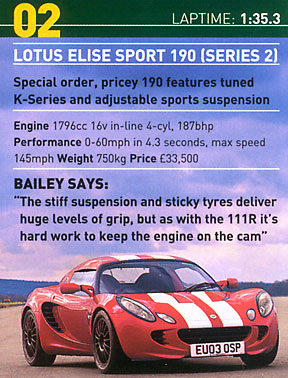 ---
THE WINNER: LOTUS EXIGE SERIES 2
Not the fastest but for Bailey it proves the most entertaining on the day. And entertainment after all is what we were after Engine 1796cc 16v in-line four-cylinder. 189bhp Performance 0-62mph in 5.2 seconds, max speed 147mph Weight 780kg Price £29995
It may be the latest, shining example of Lotus's ever-diversifying Elise family, but the Exige Series 2 has a lot to live up to. Not just the intense adrenalin rush that its predecessor delivered direct into your bloodstream, but also the other 18 cars which we have gathered here. Without exception, and as you'd hope, all will put a smile on your face. But none will strech your skin beyond the point of elasticity quite like this little black number. At least, that's what our man Julian Bailey reckons. Clearly, he's been enjoying himself in it. When we asked him if he'd mind hanging around at the end of the day's test to drive the manic, rev-happy racer for a few action shots, his response couldn't have been more enthusiastic. The Exige buzzes past angrily, its Toyota-so urced 1.8-litre VVTL-i engine spinning up past 8,300rpm (try that in your car and it'll lunch itself) and the nose diving into the corner with the sort of feverish abandon a football player normally reserves for throwing themselves to the floor in the penalty area.
Bailey climbs out, complaining in the process. "It's a right pain to get in and out of, isn't it?" Yeah, but come on, Julian, do you care? "No, I suppose not. It's a riot. The best car I've driven today, and totally at home on the track. It stays flat and carries more speed through the corners than the 11 1R, but you still get the electric windows!" He likes his creature comforts, does our Julian. "But what it's got above all the others here is the perfect balance of performance and handling." More action shots are needed.
Next up is a series of donuts - well, at least I believe that's the technical term for them. The ultra-sticky tyres and lack of a limited slip differential make it tricky but Bailey perseveres, hanging a rear wheel in the air in the process as he smokes by. Further praise awaits the Exige. This time, it's the brakes: "Lotus ought to fit this car's ABS system to every Elise." He's right, and soon enough it'll have to by law.
It's a pretty unequivocal decision. As far as the top Elise-based car goes, newest, in this case, is best.