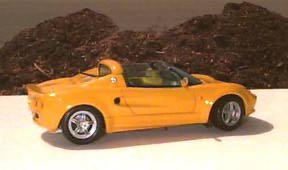 Chrono has created an Elise model. Shown here is the
H1020
Lotus Elise 1997
"Norfolk Mustard"
The model is 1:18 scale, die-cast, and comes in several other colors.
It is licensed by Kager GmbH (Germany) and is manufactured in China by A-Model Collection Co. Ltd.
The quality of the model is neither good nor bad. The quality of the paint is medium, with some ripples and poorly filled areas. The doors do not fix well, but this is a problem with the hinge, not with the shape. The left door and the engine cover are the worst.
There are small details that should be fixed, such as tail lamps that are crooked, poor black paint on the rear grill, and poor decal placement.
Detail of the interior is excellent. The foot rest, pedals, and interior panels are well done.
The bottom of the car has the diffuser and the NACA ducts.
The Azure blue model has covered headlights. The paint was much worse, but the fit was better. It polished up well with elbow grease.
Both models suffered from busted upper uprights in the left front suspension. The assembly process is poor and puts stress on the plastic pivot for the front steering.
Kager is no longer on the web. It appears Chronos has the license.
I do not know of any places where the model can be purchased. I suggest the following search:
The black car has an exposed roll bar.
Other colors not carried by Continental but shown on the Kager site include green,silver, and blue.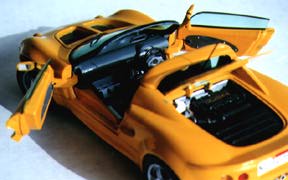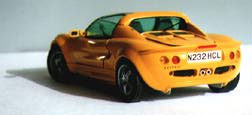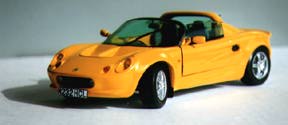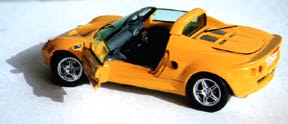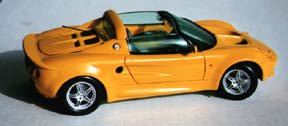 ---
SMTS also released a 1:43 die cast kit. Included here is a picture of the parts. Please feel free to email me if you have questions about this particular kit.

SMTS
Brunel Road, Hastings
Sussex TN38 9RT
United Kingdom

and can be ordered from:

Grand Prix Models
3 Noke Lane Business Centre
St. Albans
Herts AL2 3NY
England

01727 845645
01727 845858 fax