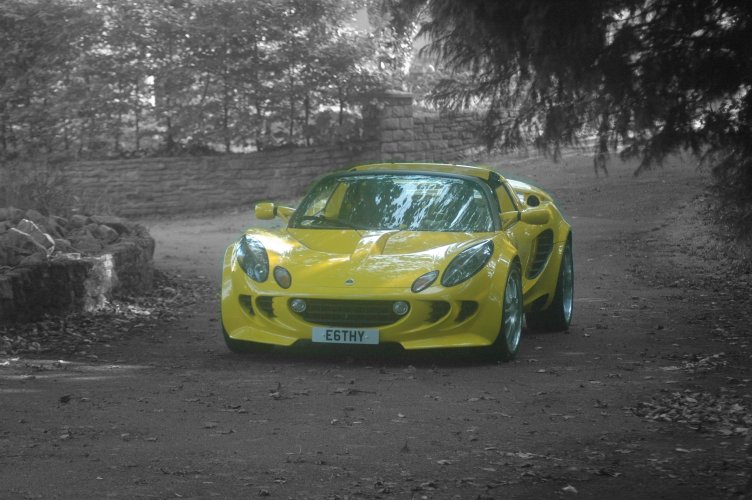 Esthi
The Esthi is a Lotus Elise with an Audi engine replacing the Rover or Toyota engine. It has significantly more power and has been modified to handle the extra weight, size and heat generated.
A brochure is included.
Ken, the owner of this car, has provided the pictures and the following information.
Engine: V6 30valve 2671cc Biturbo Audi Cosworth engine
tuned by MTM, rated at 428bhp
Gearbox: Audi A8 diesel gearbox 6 forward + reverse
Front wheels 225/25 ZR 18 Oz Superleggra rims
Rear wheels 265/30 ZR 19
Weight 986kgs
Top speed electronically limited to 205 mph
0-60 mph 3.7 secs
Brakes from Lotus Esprit with ABS 320mm diameter
Track front 1478mm
Track rear 1524mm
Length 3793mm
Breadth 1769mm
Height 1143mm
Wilbers suspension system fully adjustable.
Drive by wire throttle
Enginebay fire suppression system
External C/F cill with rubber side skirts to maintain low pressure below
car. Car was tested at Porsches windtunnel and revised body shape produced
downforce of 29.5kgs front and 36kgs rear at 135 mph.
Esthi was planned to be marketed in two versions <2.4 (10-25 depending on engine availability) and unlimited <3.4 (less than 2.4 kg per horse power 2.4 using Audi biturbo and 3.4 using supercharged K series engine. 1 x 2.4 (1 yellow) and 2 x 3.4 (yellow,black) were built. Developement costs of more than 800,000.00 eruos led to insolvency of company.
I did manage to contact the other two owners in Germany and attach photos of their cars.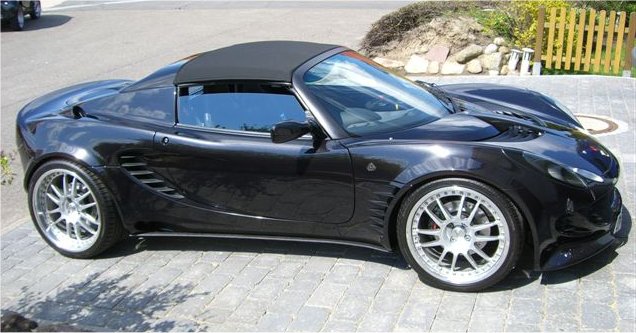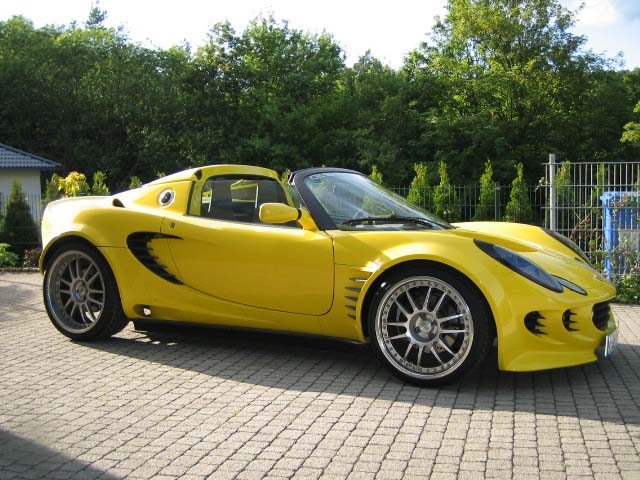 The audi version started as <2.7 then <2.4 then <2.3 as power increased and weight reduced during development.
other links