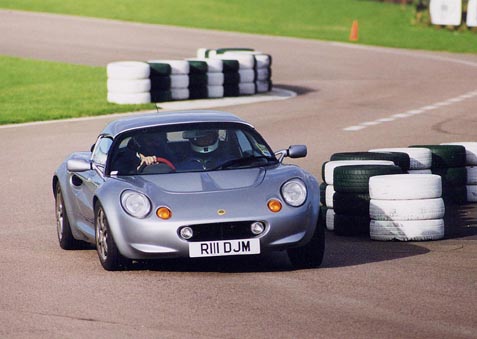 David Mousely's car, Christopher Martin photographer
135 Sport
released November 1999
The 135 Sport contained another Lotus modification to the K series engine, using a midly ported standard head with a VVC plenum. The head did not have variable valve timing. Lotus marketed it as having135bhp but actually haing about 145 bhp.
"The 135 has more torque than either the standard car or the 111S and pulls like a train all through the rev range - i.e. a much more useable car and what the Elise should have been all along." David Mousely, owner
Also available were close-ratio gearbox, exhaust upgrade, cast iron, drilled brake discs, headlamp covers, driving lights, corbeau sport seats, racing steering wheel, and Sport 135 body graphics.